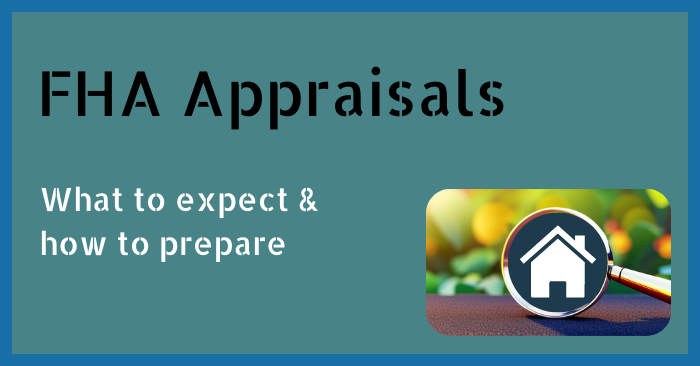 FHA loans are special in the fact they are backed by the government, and have lower credit score and down payment requirements. To qualify with an agency who provides this loan type, the home you wish to purchase must meet certain standards.
During this appraisal process, an FHA appraiser will come out to the property and evaluate its condition to determine if the property is a good investment.
How tough are FHA appraisals?
Many assume an FHA appraisal is harder to get approved; however, requirements have relaxed in comparison to previous years.
In general, appraisers are there to make sure the sales price is fair in comparison to the loan amount. They examine the quality of the property to make sure there's no health and safety hazards such as wiring and electrical problems along with other issues. As long as the home is up to code, you have a higher chance of approval.
Do FHA appraisals usually come in low?
Please note, low home appraisals may happen due to market conditions, but on average, they are almost equal in results in comparison to conventional loans. If you do get a low appraisal, you can renegotiate higher after an appeal or choose to opt for a different property.
How do I prepare for an FHA appraisal?
Before getting to the FHA appraisal process, make sure the property you're interested in meets FHA appraisal guidelines. This includes, but is not limited to:
Good structural condition.
No damage to the heating and cooling system.
The electrical system is in great condition.
No mold or waste that can be hazardous.
Etc.
With the right amount of research and working with your real estate agent, you can find a great home meeting FHA appraisal requirements.