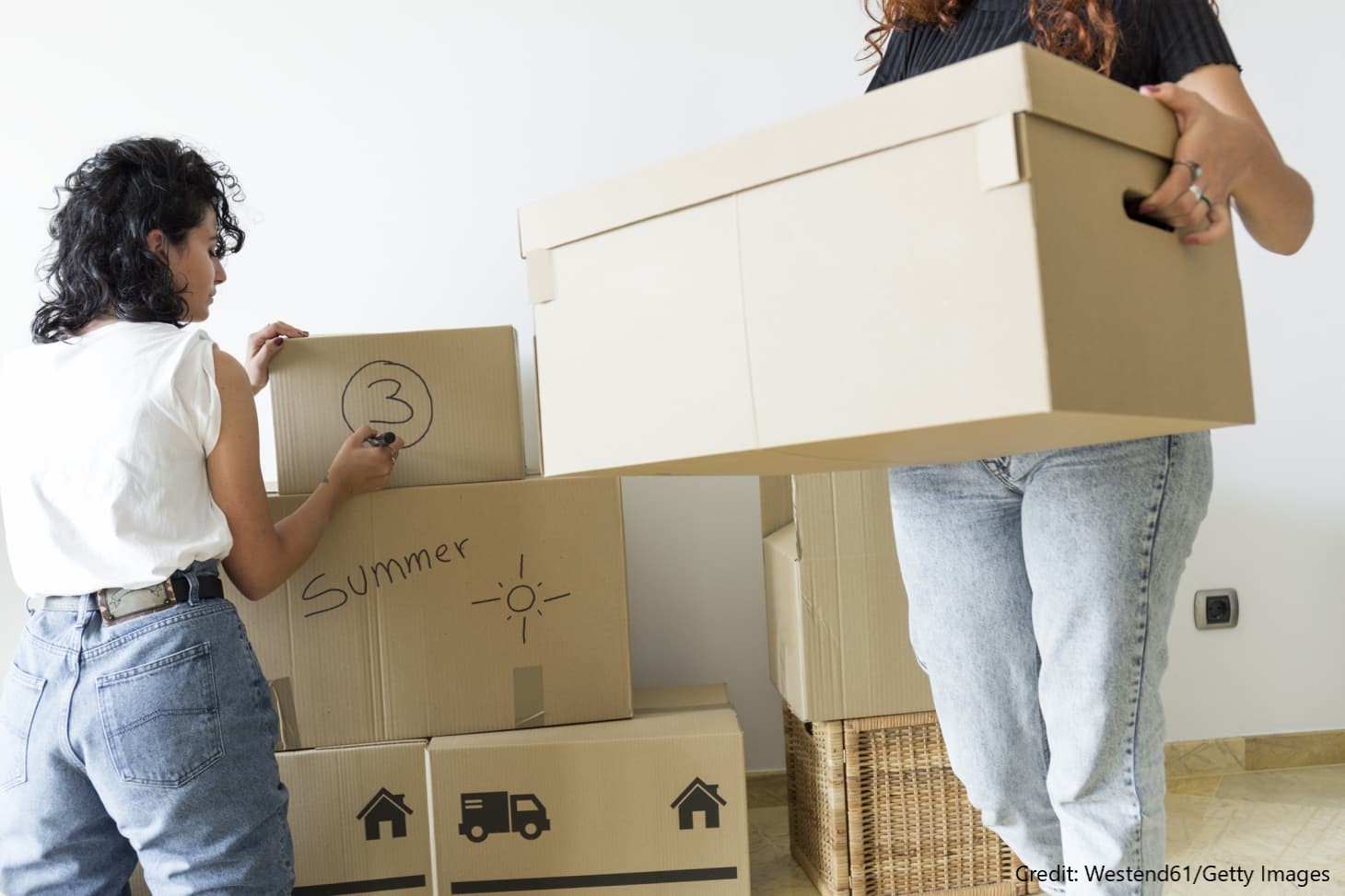 To put it bluntly, moving is a hassle. Moving with boxes full of excess stuff you know you won't ever use again? Completely unnecessary! Start purging before you begin packing. Here are six tips to help you start downsizing ahead of a move.
Tip 1: Make time
Moving is completely exhausting and you might be tempted to just throw everything you own into a box and deal with it when you unpack at your new place. This is a bad idea as you'll need to deal with your unwanted belongings twice. Take time to purge ahead of your move—decide what to keep, what to sell, and what to donate. Never move anything you don't need to.
Tip 2: Divide and conquer
Work through your belongings by category. You'll be able to downsize more effectively when you're dealing with just one group of similar items at a time. For example, take every single thing out of your closet and every single drawer at once, this way you won't lose sight of volume until it is all in front of you. Purge what you haven't used in a while. Similarly, if you have multiple of the same item, consider selling or donating the extras.
Tip 3: Consider your new lifestyle
This is the time to re-evaluate the "new you," which extends to your belongings. For example, if you used to entertain often but don't anticipate that happening in the future, you could probably let go of many of your entertaining items. Similarly, if you are moving from a single family home into a condominium, it's safe to say you can re-home your yard equipment and tools.
Tip 4: Deal with furniture
Plain and simple, the furniture, as well as other décor, that works in your existing house may not work in your new house. You may have a totally new layout, different rooms shapes, sizes and window placement. Now is a good time to take some measurements so that you can make wise choices about selling or donating your existing furniture and find new items to fit your new home.
Tip 5: Make a plan
If you intend to sell any items on Facebook Marketplace, Nextdoor, Craigslist, etc. it's important to make a plan—and make one early. Organizing a garage sale or selling your items doesn't happen overnight, so be sure to get started as soon as possible.
Tip 6: Keep it going
In an ideal world, you will have gone through every single item in your house and decided what to keep, sell, or donate. Once you get all moved into your new home, keep the downsizing spirit alive by constantly evaluating what you brought with you. Any boxes not unpacked within the first week go to the basement or garage and if you don't get to them by the end of the month, they probably shouldn't have made it through the pre-packing purge and can go straight to Goodwill!
­­­­­­­­­­­­­­­­­­­­­­­­­­­____________________________________________________________________________
About the Authur: Catherine Marrone, a licensed MA & NH Realtor for 30+ years located in West Newbury, MA representing buyers & sellers in all price ranges specializing in horse farms, equestrian facilities, country estates, first-time buyers, move-up buyers, seniors and relocation.
Whether you're a buyer or a seller, as my client you will receive the utmost attention with clear and timely communication throughout the entire transaction. I am known among my past clients for my integrity, honesty and willingness to "go the extra mile" for buyers and sellers.
Contact me today! Let's make your real estate goals a reality!